GRUNERKA Banska Stiavnica – your home in the heart of Slovakia, amid the magical nature. Short distance from the historical city centre, near the full civic amenities.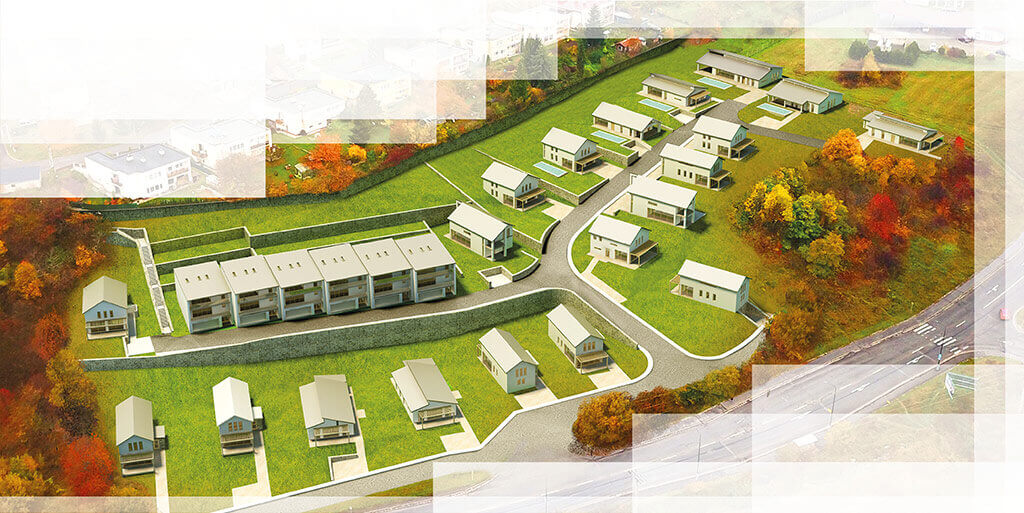 Gruner is the name of the gold vein located directly under the new residential area.
It was discovered in the twelfth century. However, it is not possible to mine it, due to a presence of thermal water in the ground.
Therefore, your new house in the developing residential area GRUNERKA is literally located "above gold".
BANSKA STIAVNICA – YOUR NEW HOME
Banska Stiavnica is a unique place in the world, where notable history and beautiful scenery
come together. The location at the top of Stiavnica Mountains helped preserve the historical
character of the city. A link between ancestors and picaresque nature helps brighten the soul
and draw new inspiration for life. At the same time, Banska Stiavnica offers everything
necessary for a full-fledged modern life. The story of the region of Banska Stiavnica could be
explained indefinitely. It is better to live it. Come live it with us in the above standard
residential area Grunerka.
Do you prefer a smaller house, or do you need a larger living space? GRUNERKA can
satisfy your needs.
There are eight types of houses to choose from. Smaller bungalows, storey houses or
terraced houses. We build all houses in the passive house standard.
facade plasters
weber.pas
From the construction site